Will YOU help change kid's health to change the future? Sign up to be a leader for Shockerthon 2022!
Every year a group of motivated students leads a program known as Miracle Network Dance Marathon, branded as Shockerthon at Wichita State University. What is it you may ask? Miracle Network Dance Marathon is a student-led philanthropic movement uniting students all across North America in support of their local Children's Miracle Network Hospitals. Through fundraising push days corporate partnerships, various events and the big event at the end of the campaign, Wichita State University has raised over $320,000 for sick and injured Kansas kids!
The money raised from Shockerthon directly helps kids in our community with things like medication assistance, equipment funding, travel to specialists and so SO much more. Meet Vinny, a 14-year-old boy who loves video games and hanging with his friends. Although from the outside he may appear normal, Vinny has Cystic Fibrosis. A disease where he must take over 150+ pills, consume over 10,000 calories and requires two 1-hour treatments with his specialized percussion vest daily in order to survive. Being a part of Shockerthon will allow you to meet and develop personal relationships with Miracle kids just like Vinny!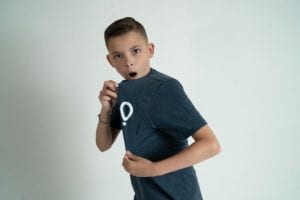 We at Children's Miracle Network at Ascension Via Christi are very eager to develop our Executive Team members and get started planning events for the coming year. We have seen students grow exponentially as individuals and professionals thanks to their time with Shockerthon. Are you a motivated Wichita State Student? Do you know somebody who is that wants to build leadership skills, gain personal development, serve their community and have access to an international network? Text "SHOCKER" to 51555 for interest forms and all things Shockerthon 2022! Go Shockers!